GLENDALE PARK RFQ -NOW OPEN
CALL FOR ARTISTS (Local and National) – The Glendale Park Public Art Project RFQ is now open! Please visit the Public Art Program website for more information and the link to apply through CaFÉ. The deadline to apply is May 9, 2019. This is a national call, and Utah artists are strongly encouraged to apply.
9-LINE BIKE PARK MURAL OPPORTUNITIES
The Salt Lake City Arts Council and Parks & Public Lands are pleased to announce two new opportunities for artists or artist-led teams to respond with proposals for murals at the 9 Line Bike Park. In 2017, Parks and Public Lands, with community support and interest, expanded the existing bike park located at 700 West and 900 South to provide users and Salt Lake City residents with a unique recreational amenity. The project area encompasses 1.3 acres and is utilized by riders of varying ages and skill levels. The Bike Park includes new jump lines, a pump track, a shade structure, drinking fountain, and seating for riders and non-riders alike.
ELIGIBILITY – The Shipping Container and Starting Ramp Mural Opportunities are open to all artists and/or artist-led teams based in Utah. Artists residing in Glendale are strongly encouraged to apply.
DEADLINE – Saturday, May 4, 2019 11:59 pm MDT
SUBMISSION REQUIREMENTS – All applications must be submitted through the Submittable website. If proposing a mural for both the Shipping Container and the Starting Ramp Blocks, artists must submit a separate application for each opportunity. Links below.
QUESTIONS – All questions regarding this RFP are to be directed only to the Salt Lake City Public Art Manager by email at katherine.nix@slcgov.com. Please review the complete RFP links below prior to emailing any questions. No phone calls please.
SHIPPING CONTAINER MURAL OPPORTUNITY: Apply Here
Project Budget: $6,900
Mural Size: 208 sq. ft.
Example Artist Commission Agreement
View the full RFP here.
STARTING RAMP MURAL OPPORTUNITY: Apply Here
Project Budget: $13,100
Mural Size: 400 sq. ft.
Example Artist Commission Agreement
View the full RFP here.
————————————————–
Finch Lane Gallery – 2020 Call for Entries
It's finally here! We are now accepting submissions for the Finch Lane Gallery 2020 Call for Entries. The deadlines for submissions in Monday, April 29, 5:00 p.m.
Review the complete 2020 Call for Entries Guidelines for exhibition information, submission details, and review criteria.
EXHIBITION INFORMATION
The Salt Lake City Arts Council, located in Reservoir Park, is a contemporary gallery which programs visual arts exhibits year-round in the Finch Lane Gallery. Artist are invited to apply for exhibits annually. The exhibition program is designed to: give local artists an opportunity to exhibit a current body of work, explore exhibition themes or media relevant to the community and field of arts at large, and foster the development of curatorial skills through exhibition production and collaboration. The application process includes a thorough and competitive review by the Visual Arts Committee of the Salt Lake City Arts Council.
This application process is to select artists for the 2020 exhibition schedule which will run January 17 through November 13, 2020.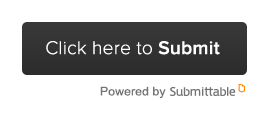 ---