TWILIGHT CONCERT SERIES
The Twilight Concert Series is dedicated to connecting audiences with the arts by presenting artists that represent strong artistic values and diverse social principles. For over 30 years the Twilight Concert Series has supported the local music community and helped establish the Downtown Salt Lake City area into a vibrant, engaging place to live, work, and play.
twilightconcerts.com  –  instagram.com/slctwilight  –  facebook.com/twilightconcertseries   –  twitter.com/slctwilight
---
2020 Light Up Locals Fundraiser

The Salt Lake City Arts Council and S&S Presents are happy to announce the Twilight Concert Series fundraiser and digital benefit concert, Light Up Locals.
The fundraiser will receive donations through September 25 via 24tix.com. These funds, administered through an application process from the Salt Lake City Arts Council, will go directly to providing $500 emergency support relief funds to qualified musicians in Salt Lake City who have been impacted due to COVID-19. Guidelines and applications coming soon!
The arts and culture sector has been heavily impacted due to COVID-19 with 95% of artists reporting income loss and two out of three artists unemployed according to Americans for the Arts. A critical part of the music industry is festivals and venues. We know that these have been among the first to close and the last to re-open.
The digital concert will be aired to donors and feature four local artists including Lord Vox, The National Parks, Marqueza, and Joshy Soul. Tickets to the digital concert will begin at the same affordable Twilight Concert price of $10. Donation package options will be available and include Twilight products and gift certificates to local restaurants to complete the Twilight experience.
Together we can keep our music community alive!
---
Musician Applications Now Available
Light Up Locals is a resource dedicated to supporting working musicians residing in Salt Lake City who have experienced financial hardship due to the COVID-19 pandemic. Focused on lost income, these one-time relief funds of $500 will be provided to artists for as long as the fund can sustain requests. Funding will be made available for artists practicing in all genres of music.
The Salt Lake City Arts Council serves artists at all stages of their careers and seeks to support people from diverse educational and cultural backgrounds. Eligibility is not determined solely by the amount of money an artist generates from their work and we recognize that many individuals have careers that rely on multiple streams of income and financial support.
TIMELINE 
Opens: Tuesday, Sept 22, 2020, 9:00am
Closes: Tuesday, Oct 13, 2020, 5:00pm
Award Notification: November 2020. If you are awarded funding, you will be notified via email.
CLICK HERE for eligibility requirements and list of frequently asked questions.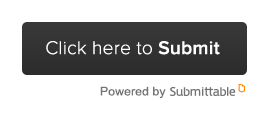 Questions? Contact
Felicia Baca, Executive Director at felicia.baca@slcgov.com or 801-535-6051
Kellie Call, Arts Program Manager at Kellie.call@slcgov.com or 714-642-5063
View The Twilight Concert Series Website